Tax Season Resources
File Exchange
Knoble Ingle CPAs offers a secure file exchange service for our clients who choose to use electronic portals. This service is provided by a third party that also provides us with our income tax software. File exchange allows you to send us files securely, without using email.
We never recommend clients send us any documents through email that may contain personal or company identity information, because email is not secure. Clients may use the file exchange system more than once to send files, and this is the only way to send us large files.
The file exchange instructions below assume you are already logged into your portal.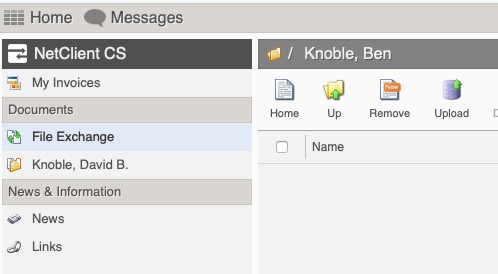 The portal home screen shows one or more links on the left side under 'Documents' including 'File Exchange' and client folders. Click on the link that says 'File Exchange.'
The grey bar sacross the top of the screen indiciates the current folder. The buttons directly under this bar indicate 'Home,' 'Up,' 'Remove' and 'Upload.' If you upload documents to the wrong folder it will not matter - we will still get the file!
Click the 'Upload' button to add files to send us.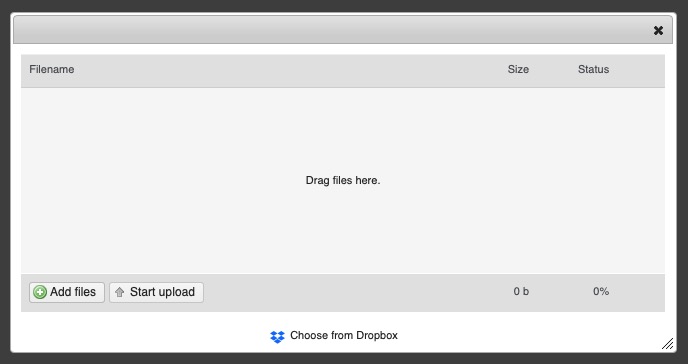 A pop-up box will appear allowing you to drag-and-drop files. Alternatively, click the 'Add Files' button to navigate to your hard drive and select files to send.
After adding one or more files, click the 'Start Upload' button. We receive an immediate notice we have recieved client files through file exchange, and we login and download them.
Clients may add files by company or individual folders by launching separate upload pop-up windows.
Add all files to the pop-up box and send together. Adding files one at a time increases the risk you inadvertently miss sending us a file!
---
Upload all your files in one session. It is not necessary to upload one file at a time, which actually causes more work for both of us! If you want to segregate your files by person or company, then you may need to upload all your files for each person or company separately.
×