Tax Season Resources
2020 Tax Season with Knoble Ingle
Tax season is always stressful and we are here to help! Here are some key things you will want to remember that will help you get through tax season with ease. Use the resources on the side and be sure to watch out for the deadlines!
NEW! Red, Yellow, Green Tax Deadlines!
IRS deadlines are complex enough, getting information to us timely so that we can help you meet those deadlines adds another layer of complexity! We need time to prepare your tax return, and you want time to review it. So we created the Red, Yellow, Green Tax Deadlines! There are preparation deadlines for the Standard Due Dates and for Extended Due Dates.
GREEN
Tax return done prior to the due date with plenty of time to review prior to filing.
YELLOW
Tax return probably done on the due date, but not before, should be extended.
RED
Tax return will not be done prior to or on the due date and must be extended.
---
Tax Organizer Status?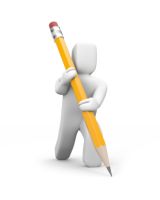 Has your organizer been sent yet? When will you receive your organizer? Check the status of organizers here where updates are posted as each organizer is edited and then sent out to everyone.
---
What do I do? How do I do it?
No matter what type of tax return you need prepared, the process is essentially the same. An overview is below, but be sure and use the resources on the left for more information and call us if you have questions.
We will keep adding content here to help you navigate the season, so check back!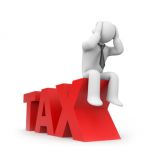 ---
Information
First, we need to get your information. We need your signed engagement letter and a completed questionaire. Deliver this to us with your other individual, business, trust or estate, or non-profit income tax information.
we will contact you with any questions after we receive these items. If you need to send us more documents, you can use file exchange on your portal, use our fax number, or deliver them directly to our office.
Prepare, Review, Deliver
After we have your information, we record the received date to see whether it is Red, Yellow or Green and then schedule preparation of your tax return.
After preparing your tax return, we perform a quality control review. This looks for problems with the preparation but also looks for income tax saving opportunities.
Finally, we deliver your tax return - through your portal or in person on paper.
Bill Payment & Filing
Once we receive your signed e-file form (8879), and payment for your invoice, we will electronically file your tax return. If you requested a paper income tax return, you must sign the return and send it per the included instructions.
You can send us your signed Form 8879 through file exchange on your portal, through fax or bring it in person. If we have an email address for you and your spouse, you may sign it electronically!
---
Please do not email us your information! It may contain personal information and email is not secure! Delivery in person, sending a fax or using File Exchange on your portal is considered secure.
---
Amending Income Tax Returns
We can amend income tax returns for you. We typically do this outside of tax season depending on the circumstances. Read more about Amending Tax Returns.
Prior Year Income Tax Returns
Sometimes circumstances happen that cause us or someone we provide care for to miss income tax deadlines. We can help you with prior year income tax returns outside of tax season. Read more about Prior Year Tax Returns.