Other Team-Members
David M. Knoble, CPA, CGMA
Mobile: 704-996-4909
David has over 25 years of experience as a North and South Carolina CPA, including a BS in Business Administration and Masters of Accounting from Kenan-Flagler at UNC Chapel Hill. 'Big Six' audit experience and real-estate experience as the CFO of a $100 million company, assisting in the ultimate sale of the company to a southeastern regional builder, has given David significant industry experience. He also has Litigation Support experience in federal court and his service on local and state non-profit boards rounds out his ability to successfully help integrate financial statements, tax planning, capital planning, and exit strategies for his clients.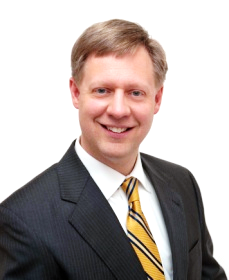 ---
Education
David attended the Kenan-Flagler Business School where he earned two degrees.
University of North Carolina at Chapel Hill, Masters of Accounting, 1991
University of North Carolina at Chapel Hill, Bachelor of Science in Business Administration, 1991

HONORS: Finalist for the John Motely Morehead Scholarship, 1986
Licensure & Designations
David has CPA licenses in two states.
North Carolina CPA, 1992, License #20403
South Carolina CPA, 2009, License #7965
Chartered Global Managmenet Accountant (CGMA), 2012
Recognitions & Awards
Professional Memberships
Professional associations provide us resources and training as well as leadership opportunities for our profession, all of which makes us better CPA's.
American Institute of CPAs (AICPA)

Member of Forensic and Valuation Services Section
Member of Tax Section

North Carolina Association of CPAs (NCACPA)
South Carolina Association of CPAs (SCACPA)
Association of Certified Fraud Examiners (ACFE)
Leadership
We promote leadership within our firm as a way to give back to our profession and to the community.
Appointed to the SC LLR Board of Accountancy Regulation Task Force, 2019
Served as Chair of the SCACPA Board of Accountancy Regulation Committee, 2019
Serving as member of the SCACPA Governmental Affairs, Committee, 2018 to present.
Serving as member of the SCACPA Board of Directors and Catawba Chapter Liaison, 2018 to present.
Serving as a member of the International Leica Society Board of Directors, 2018 to present.
Served as Chapter President of the SCACPA Catawba Chapter, 2016-2018
Served as Leadership Council Member of the SCACPA, 2015-2016
Served as Vice-Chair of the Bond Oversight Committee, Charlotte-Mecklenburg Schools, 2008-2015