Other Team-Members
Candace Ingle
Candace Ingle, CPA, CGMA
Growing up in nearby Blacksburg, South Carolina, Candace has over 27 years experience as a North and South Carolina CPA including graduating magna cum laude from Erskine College in 1991 with a Bachelor of Science in Business Administration. Her regional firm experience and SEC experience with a Fortune 50 retailer where she managed the credit financial analysis provided a solid background in financial accounting. Candace's experience working in the non-profit sector led to a successful capital campaign that culminated in the construction of a $1 million facility where seventy-five percent of the facility costs were covered by contributions and donated materials and professional services.
Candace also has extensive experience working with religious organizations, school districts, county governments, real-estate developers, retailers, and manufacturing companies.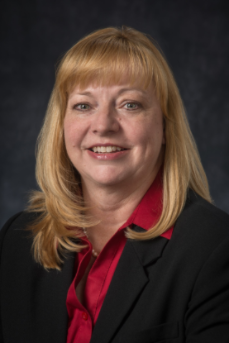 ---
Education
Candace attended Erskine College where she graduated magna cum laude.
Erskine College, Bachelor of Science in Business Administration, Concentration in Accounting, 1991
Licensure & Designations
Candace has CPA licenses in two states.
South Carolina CPA, 1993, License #04167
North Carolina CPA, 2006, License #31911
Chartered Global Management Accountant (CGMA), 2012
Recognitions & Awards
Valedictorian, Blacksburg High School, 1987
Professional Memberships
Professional associations provide us resources and training as well as leadership opportunities for our profession, all of which make us better CPAs.
American Institute of CPAs (AICPA)
North Carolina Association of CPAs (NCACPA)
South Carolina Association of CPAs (SCACPA)
Leadership
We promote leadership within our firm as a way to give back to our profession and to the community.
Served as Treasurer, Fort Mill High School Choral Boosters, 2012-2017